Overview
Businesses have utilized video-sharing social networks for many years, and it's continued to be one of the most effective ways to reach new customers. Platforms like Youtube and Vimeo have become invaluable tools in connecting businesses with their target customers and allowing them to interact and connect online. But it's only recently that businesses have started to realize the true potential of TikTok as a marketing tool as well.
Table of Content
On the surface, TikTok may seem like a silly app where people share short videos of themselves lip-syncing to music and dancing around. On the contrary, this is exactly why so many brands are flocking to TikTok for business expansion especially when we talk about small businesses. That being said, this blog will effectively help you in understanding the benefits of TikTok marketing in expanding your small business.
Benefits of TikTok Promotion
TikTok is one of the world's most popular video hosting platforms, with over 1.2 billion audiences from around the globe. Looking at the number of its user base, it is only practical that brands take advantage of this platform for their marketing strategies. Other than that, here are some of the notable reasons why you should be promoting and investing your efforts in TikTok promotion:
TikTok is easy to understand and use as the interface is very user-friendly.
It has an immense user base, which means you have more eyes on your brand content.
TikTok marketing provides you with detailed analytics that allows you to measure the success or failure of your campaign.
The app only requires a small budget for advertising, meaning that you can start small and grow your campaigns as you see and experience the benefits.
TikTok is a highly visual and engaging platform, so creating content that will stand out is easy.
TikTok has also successfully targeted influencers, who can then share their own content with their fans on other platforms such as Instagram and Facebook.
The app is incredibly popular among Gen Z and Millennials, which makes it an excellent way to reach younger demographics.
What is TikTok Marketing?
TikTok Marketing is the practice of using TikTok as a platform to promote your business. It includes tips, techniques, marketing strategies and tactics that you can use to increase your reach, engagement, and sales. To help you get started in TikTok marketing, below are some ways to Tiktok marketing strategies;
Promote Live with TikTok
TikTok Live is a fairly new feature that lets users stream live videos directly from the app. You can make use of this feature to promote your products and services to your audience in real time. You can even host a Question and Answer(Q&A) or an Ask Me Anything(AMA) session with your viewers.
The best part about TikTok Live is that it's also completely free and easy to use. A smartphone and an internet connection are all you require. You can also opt for professional tools such as streaming software with an online webcam test tool to produce high-quality live streams that will assist you in better promotion on TikTok.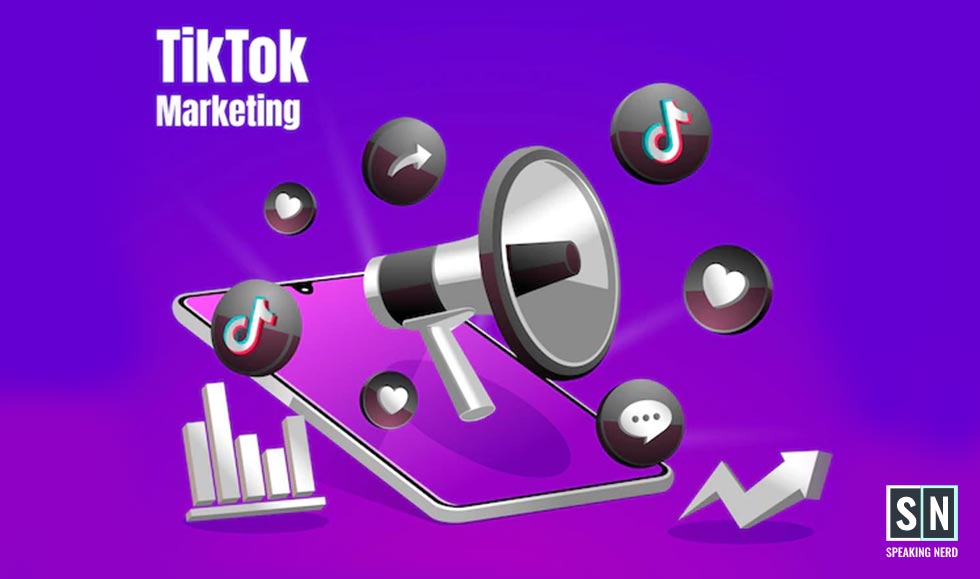 Showcase Your Brand With TikTok Challenges and Trends
TikTok trends and challenges are an excellent way to get your brand noticed by millions of users. TikTok challenges are usually in the form of memes or videos that users can replicate and participate in. Conversely, trends are hot topics that have become popular among users over a certain time.
They generally range from popular topics like love, food, and relationships to fun adventures like going to the gym or traveling around the world. You can also create your own challenges or trends by reaching out to the community and asking them to participate as well.
Repost User-Generated Content
You may wonder what is user-generated content. So, every content that is created by your fans and customers counts as UGC. This includes photos, videos, and stories they share on the platform. UGCs can also take the form of testimonials, reviews, and other types of commentary from your fans.
You can collect UGCs by asking customers to share videos of their experience with your company. This will encourage them to promote it on their profiles as well. You can also repost some of this user-generated content on your own page for additional exposure.
The advantage of using UGC as a TikTok marketing strategy is that it helps you build a more personal connection with potential customers. If you're looking for inspiration, check no further than brands like McDonald's and Coca-Cola; these companies have used user-generated content for years to engage with their target audience and achieve their SMART Goals. Also, to make your task easy; you can use a social media aggregator to collect all the content describing your brand.
Work with TikTok Influencers
TikTok is a community-generated entertainment platform. This means that by using TikTok influencer marketing you can connect with users who share your interests and values. You can partner with influencers in your niche and collaborate with them to promote videos on their profiles about your business.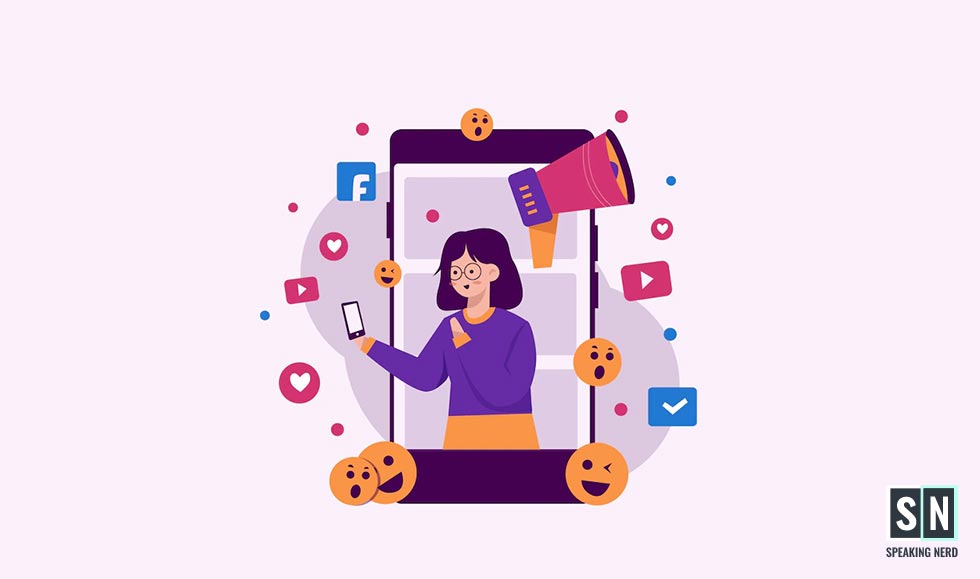 The advantage of collaborating with TikTok influencers is that they already have an existing following fanbase. They are already well-established in their niche and can help you build your brand. Even if you are in the affiliate business, TikTok affiliate marketing can be a way out for you. In such cases, you can partner with TikTok influencers to create original content that will resonate with both stakeholders.
Create an Advertising Campaign
TikTok allows you to run advertising campaigns. With its algorithm and targeting capabilities, you can reach the right audience for your business. You can choose the relevant user demographic, target them based on their interests and location, and then create an ad campaign to reach these users and successfully lead your way to accomplish business objectives.
You'll find that getting your message across is much easier when you're only paying for people interested in what you're offering. Another perk of using TikTok's advertising platform is that it allows you to track the performance of your campaigns so that you can optimize them over time. You can choose from different TikTok ads, such as video ads, sponsored stories, and featured posts, which each has its own advantages and disadvantages.
Video Ads: These are short videos that users can watch before seeing the content they want to see.
Social Posts: This kind of TikTok advertisement uses sponsored material from a well-known TikTok user to spread your message.
Featured Posts: A featured post gains more exposure and appears on a certain hashtag.
Host Contests and Giveaways
Besides live streaming, hosting contests and giveaways is another way to interact with the TikTok community. These events are an excellent way to entice users to participate in your brand activities. Hosting a contest can be done simply by asking users to create a video or post an image that represents your brand in exchange for gifts or other monetary and non monetary rewards.
For example, you can hold a giveaway by giving away free products like stickers and t-shirts. You can even offer discounts or coupons as incentives for people to participate in your contests and giveaways.
Leverage Tiktok Analytics
Tiktok analytics provides a dashboard for creators and business advertisers to check their performance. You can view data and trends on your videos, posts, and followers. You can also track the progress of your ad campaign and monitor your marketing KPIs.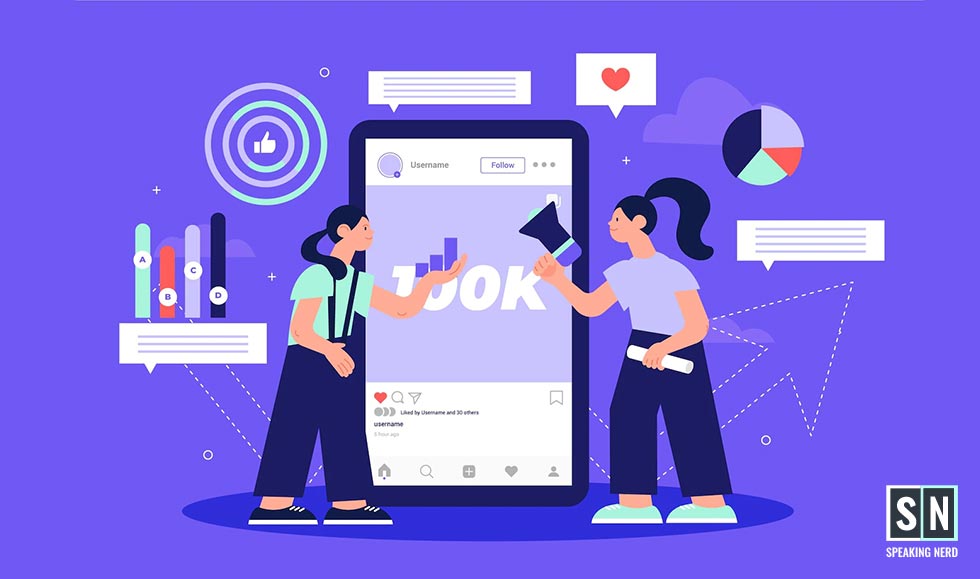 The analytics dashboard also includes detailed information about your audience. You can track views, impressions, likes, and shares. In addition, you can see which videos get the most views and use this information to understand what kind of content works best for your audience and where you should focus your efforts. Based on your analytics, you can effectively implement or change your digital marketing strategy using the right change management process.
Takeaways
TikTok provides a huge opportunity for small businesses to promote their brand. It has a large and growing community of users, with tons of trending video content to choose from. You can repost user-generated content or participate in trends and challenges.
TikTok also offers several advertising methods, including video ads, social posts, and featured posts. With its engaging audience, you can work with influencers and host a live stream to promote your brand. Overall, If you are looking for a cost-effective and substantial way to promote your small business, TikTok is worth considering.